BQS Realty, Inc. Appraisals knows real estate valuation in Chicago and Cook County
As licensed appraisers, we possess the extensive education and qualifications to produce the level of reliable real estate value opinions that banks and national lending institutions need for home loans. With years of experience under our belt, we're more than ready to accept assignments pertaining to a variety of property types.
When the value of real estate in or around Cook County is needed, count on a licensed appraiser from BQS Realty, Inc. Appraisals.

Getting a quick home valuation to help a family member make bail

Lowering your house payment by removing PMI

Divorce settlements when the value of the shared home is required

Deciding on a home's listing price whether you're a consumer wanting to do a FSBO or an agent working with a homeowner

Challenging a home's assessed value if you live in an area where property prices have gone down

A lender needing an experienced Cook County appraiser

Appraisal review: Getting a second opinion on a past appraisal in or around Chicago, Illinois

Bankruptcy cases where the value of a home is required

Figuring out the value of home improvements you may have done or are deliberating

Estate planning documentation

Increasing your HELOC (Home Equity Line of Credit)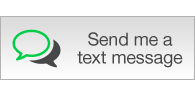 There was a problem returning the RSS feed.